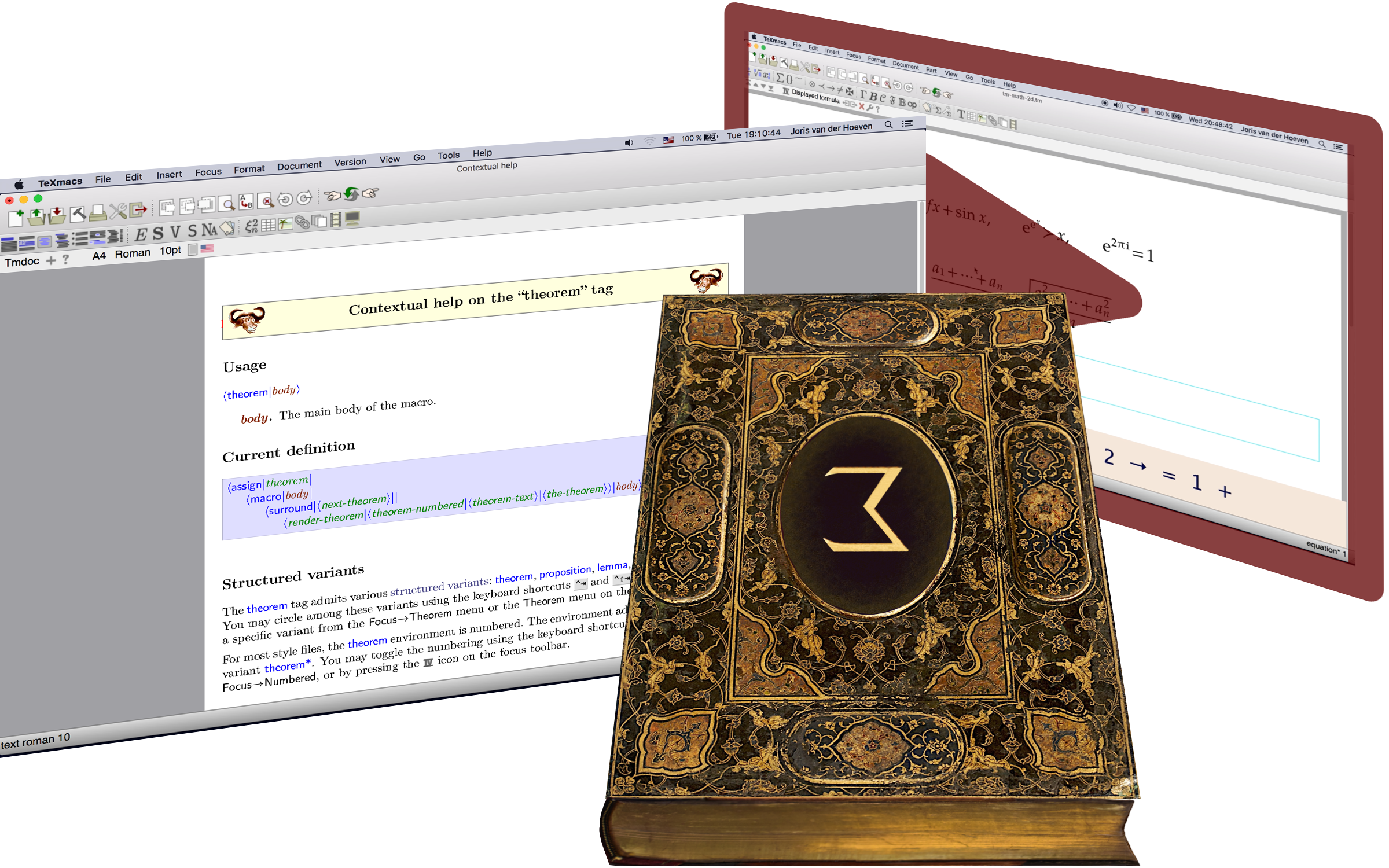 Videos

We recommend new users to watch one or more of our introductory videos.

The Jolly Writer

Your up-to-date guide to TeXmacs.

Integrated documentation

TeXmacs comes with a lot of integrated documentation, which is available from the menu. The F1 key can also be used to search for documentation on a particular topic.

User manuals

The user manual can be browsed from within the editor, but is also available in Pdf format for various languages. We also propose a few tutorials and scientific articles about TeXmacs.

Frequently asked question

For some of the most common questions, we refer to our FAQ.

Mailing lists

For further questions, you may suscribe to the TeXmacs users mailing list or consult the archives of this list.
© 1999–2019 by Joris van der Hoeven